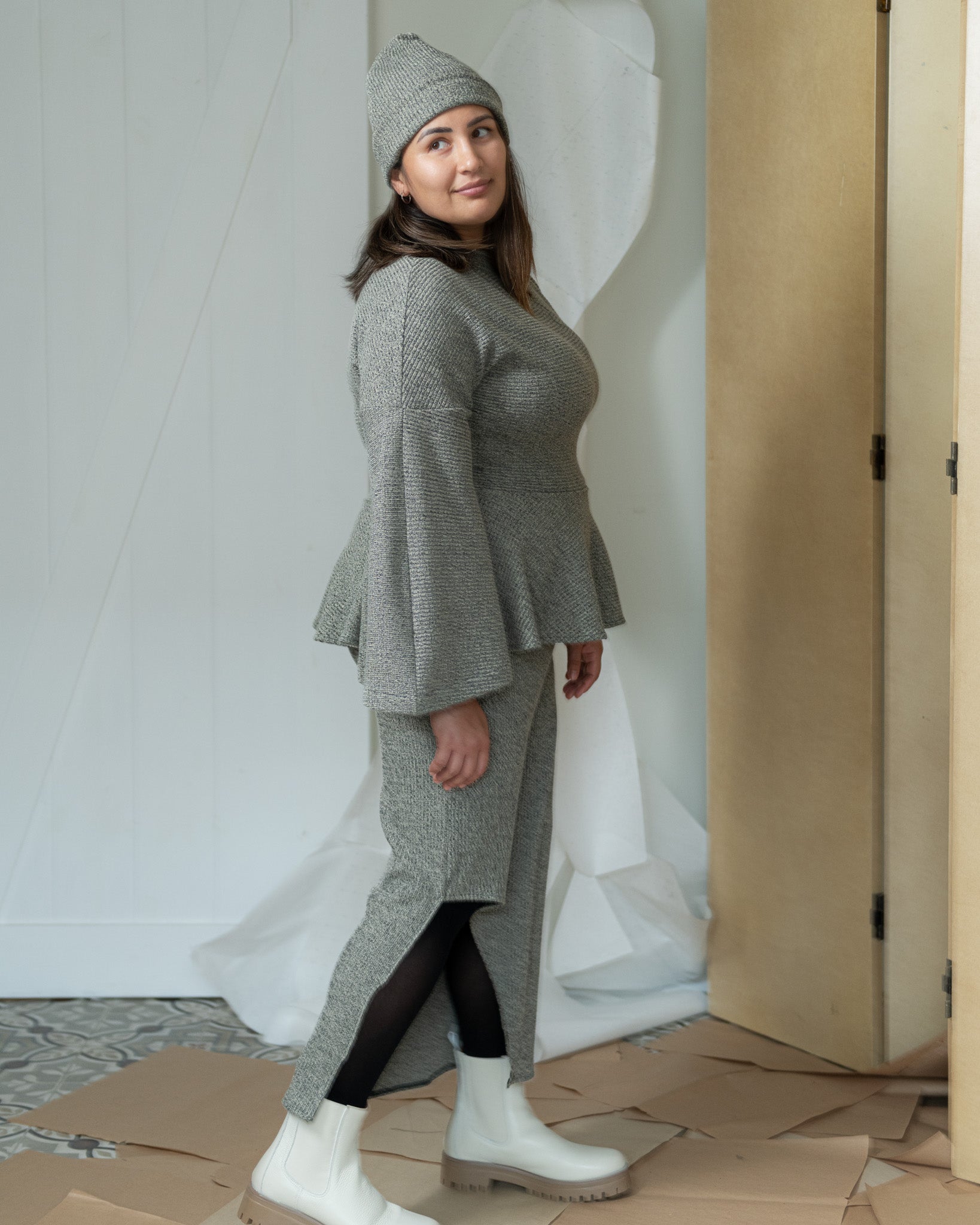 Knit Asymmetrical Long Skirt in Black/Beige
Easy to wear in longer proportions to reveal longer legs...in this knit stretch fabric it is a hot look.  This skirt style is right on the edge of street underground and luxury to go with the footwear of the moment.

Elastic Waist
Medium/Heavy Weight
Side to Front Slit opening
Composition
100% Polyester, Cable Knit, High Twist Yarn
Washing Instructions
Machine Wash, Cold, Gentle Cycle.  Hang or lay flat to dry
Wearing
1st Model: Alexandra is 5 ft 8", has an Hourglass Body Shape, 31" Waist
2nd Model Veronica is 5" 4", has an Athletic/Tulip Body Shape, 39.5" Waist
Did you know?
Every piece is made to order in Sudbury, Ontario.  You can input your measurements (Waist, Bust, Hip, Height, body type) in the notes box at checkout.  Fabric is limited in stock and we offer this style in many other textile options.de
You can also try on select styles in-person at our boutique and purchase the prêt-à-porter available.
Contact us for more information.

Need Help?
Email us and we will get back to you within 24 hours
Knit Asymmetrical Long Skirt in Black/Beige